Restaurants in Katinkulta
Looking for a great restaurant in Vuokatti? Holiday Club Katinkulta restaurants cater for all tastes, serving up everything from sit-down meals to snacks on the go. The sportbar O'Learys is perfect venue for sitting down to enjoy a few drinks and catching up on the latest live sports. The best pizzas in Katinkulta you'll find from Classic Pizza restaurant. Later on, you can dance the night away in style at NightCat, the spa hotel's own nightclub.
Welcome to Vuokatti, to Holiday Club Katinkulta to enjoy delicious meals!
Welcome to our restaurants
Up to and including 31st of January our restaurants will be closed by 6 pm and serving of alcoholic beverages will end at 5 pm.
Take away services are available up to and including 23rd of January:
O'Learys from 6 pm to 9 pm.
Classic Pizza from 6 pm to 9 pm.
Breakfast
Breakfast buffet includes various choices for many tastes. We also have gluten-free and lactose-free alternatives for allergics.
Breakfast is included in the hotel room price
Remember to take your room key to confirm your access
Breakfast for holiday house and Villas guests: 16 €/adult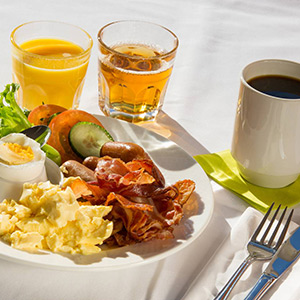 Delicious Finnish dishes in a fresh and cosy environment. Children have their own menu to choose from.
Opening hours
Breakfast Mon–Sun at 7.30 to 10.30 am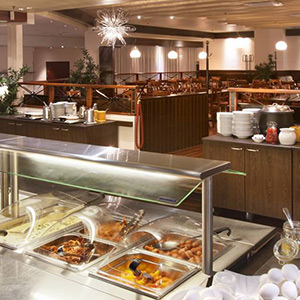 O'Learys is a true sportsbar. Sports such as football, ice-hockey and Formula 1 can be watched from the several screens. Besides sports, O'Learys offers a variety of true Boston delicacies, hamburgers, ribs and other BBQ. A children's menu is available.
Opening hours
Mon–Sun 12 am–6 pm.
Take away up to and including 23rd of January from 6 pm to 9 pm.
Serving of alcohol beverages ends at 5 pm.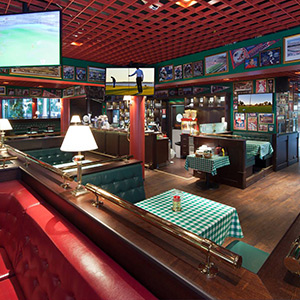 Classic Pizza Restaurant is relying on the traditions, but at the same time always looking to renew their offering to customers. We are not just a pizza place, but we are committed to creating a complete experience to our customers: a comfortable environment, friendly service, stylish menu and delicious food and drink experience. Our promise has always been to be the better pizza restaurant, a solace for our customers to come back over and over again to enjoy gorgeous food and take a breather from their busy lives.
Welcome to Classic Pizza Restaurant at Klubi building 2nd floor.
Opening hours
We–Fri at 4 pm to 6 pm
Sat-Sun at 2 pm to 6 pm
Take away up to and including 23rd of January from 6 pm to 9 pm.
Mon-Thue closed
Serving of alcohol beverages ends at 5 pm.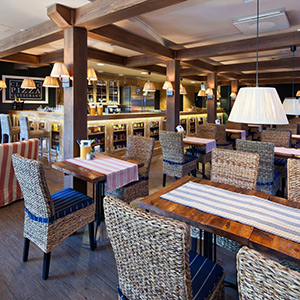 Night Cat Nightclub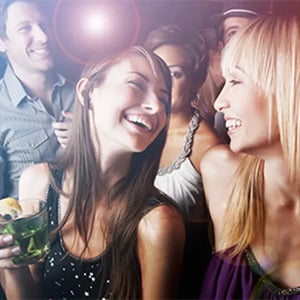 Contact info
Welcome to Holiday Club Katinkulta!
Reception is open 24 hours a day, tel. +358 300 870 979
Holiday apartment and Villas key service at reception
Baggage storage and waiting area at reception


| | | |
| --- | --- | --- |
| | Check-in | Check-out |
| Hotel and Villas | 3 pm | 12 noon |
| Holiday Apartments | | |
| Katinkullan Kiinteistöt | 4 pm | 12 noon |
| Other holiday apartments | 6 pm | 10 am |
Address
Katinkullantie 15
88610 Vuokatti
Parking
Parking in Katinkulta is chargeable (1 €/h, 6 €/day, 35 €/week). There is an electric car charging station in the car park between Villas 2 and the spa building. Virta application: 4 x 22kW, charging with mobile application costs 0,2 €/kWh. Tesla Destination Charger: 2 x 22kW, free for Teslas. Parking is also chargeable during charging.
Customer Service
Call +358 300 870 900
Mon–Fri 9 am to 5 pm, Sat 9 am to 2 pm
0,49 €/min + local/mobile network payment, queuing is also chargeable
Katinkulta reception 24 hours
Call +358 300 870 979
0,49 €/min + local/mobile network payment, queuing is also chargeable
Social Media
#katinkulta