Holiday Club Vierumäki is a dream resort for those who gain well-being and strength from comfort and physical activity. The excellent golf courses and opportunities for numerous sports are now supplemented with much more. A new hotel with high-quality restaurants, extensive conference services and a relaxing day spa has just been opened.
Holiday Club Vierumäki Spa and Sauna World will open in 2024. Follow our journey in the development of Vierumäki and share your ideas – we are building the new Vierumäki together. Check out the New Vierumäki website.
Welcome to Holiday Club Vierumäki!
During 24.1.–17.2.2022 the hotel and the restaurants are closed.

Holiday houses are available for accomodation as usual and hotel reception, Day Spa (excluding saunas and lounge area) and kiosk are open daily at 11 am to 7 pm. Hotel reception can be reached 24/7 from this number +358 300 870 907 (0,49 € / min + local/mobile network payment, queuing is also chargeable).
If you have a hotel reservation during 24.1.–17.2.2022., we will contact you as soon as possible to find a good solution for your holiday.
If you have a reservation to one of our holiday houses, there will be no changes to your reservation. Please notice that if your reservation is to Holiday Club Villas, key service is managed by our hotel reception. If you arrive later that 7 pm, please let us know in advance: reception.vierumaki@holidayclub.fi or +358 300 870 907.
We want to protect the health of our customers and employees, so kindly don't travel if you're feeling sick. We recommend that you maintain adequate safety distance and good hand hygiene in our locations. Our staff wears masks. We also recommend that our customers use masks indoors.
We will do our utmost to serve all our customers in the best possible way, despite the exceptional circumstances.
(Updated on the 24th of January)
Accommodation
Enjoyment first. Holiday Club Vierumäki offers diverse accommodation options that meet a wide range of needs and preferences. Choose the room that suits your needs from six room types in our hotel or stay in a modern Villas apartment or holiday home next to the verdant golf course. Pets are also welcome.
Accessibility is a matter of pride for Holiday Club Vierumäki, and staying in one of the hotel's accessible Standard Esteetön rooms has been made as convenient as possible. The rooms are extremely well equipped.
HOTEL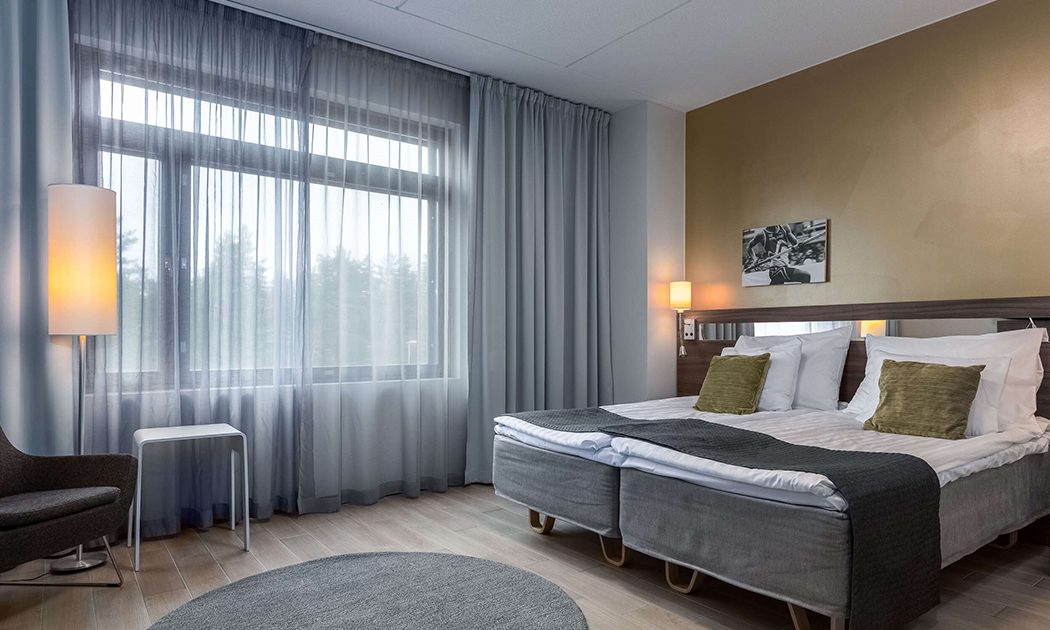 Book a room
The Holiday Club Vierumäki hotel has 190 rooms and 557 beds. Room categories: Standard Twin, Standard Double Plus, Standard Esteetön (Accessible), Superior Double, Superior Double Family and Suite.
There are 31 pet-friendly rooms in Standard Twin and Standard Double Plus categories.
Accessible Standard Esteetön rooms meet accessibility requirements extremely well. There are 14 rooms in the category, and each can be connected to a Standard Twin room.
All hotel rooms are non-smoking.
Each room has bedding and towels, a shower and toilet, hairdryer, ironing equipment, blackout curtains, TV, safety deposit box, mini-fridge, clothes drying cabinet, Wi-Fi and air conditioning.
In Superior rooms and Suite there is a minibar and a set of Ritual products in the bathroom.
VIERUMÄKI VILLAS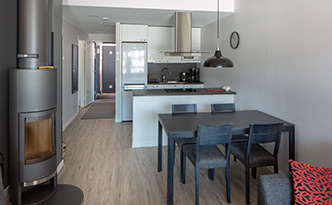 Book online
Holiday Club Vierumäki Villas are high-quality and well-equipped apartments located in a two-storey balcony access block building.
The apartments have a modern kitchen, living room, two bedrooms, private sauna, bathroom and a separate toilet.
One bedroom has a double bed and the other has two twin beds.
TIMESHARE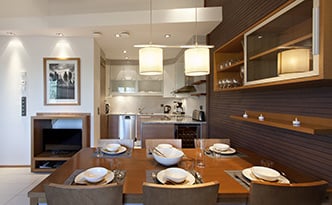 Read more
Holiday Club Vierumäki 2 Lodge holiday homes offer high-quality holiday accommodation with excellent services.

The holiday homes are apartments with 53 m² of floor area.

They have a fully-equipped modern kitchen, living room, two bedrooms, bathroom, sauna and a separate toilet.

The 1st floor apartments have glazed terraces and 2nd floor apartments have glazed balconies.
Contact info
Holiday Club Vierumäki Hotel
Urheiluopistontie 400, 19120 Vierumäki
Hotel Reception
+358 300 870 907
0,49 €/min + local/mobile network payment, queuing is also chargeable
reception.vierumaki@holidayclub.fi
Check in from 3 pm
Check out by 12 am
Parking
Parking in Vierumäki is free. Parking areas P1 and P2 are in use. Driving to the P1 car park via Cookentie. In winter, heating poles are available in the P1 car park. If both parking areas are full, you can also park in the Vierumäki Arena parking area.
There is currently no charging point for electric cars. At the nearby Matkakeidas you will find the Tesla Super Charger, which is free for Teslas.
Social media
#holidayclubvierumäki
Holiday Club Villas
Check in from 4 pm
Check out by 11 am
Key service managed by our hotel reception.
Vierumäki holiday homes
Check in from 4 pm
Check out by 11 am
Key service managed by Hotel Fennada reception.