Services in Caribia and nearby
The excellent location of Caribia only a stonecast from the centre of Turku, ensures various services and activities within reach. There are places and events of interest for all ages and tastes. No matter if you are looking for a relaxing or active holiday - Caribia can offer it.
Hotel Reception
Reception open 24 hours, tel. +358 300 870 929
reception.caribia@holidayclub.fi
Small grocery store R-kioski next to reception

Spa Reception
Tel. +358 300 870 919
spareception.caribia@holidayclub.fi

Internet connection
Free wireless internet access in hotel rooms and holiday apartments


Services in Caribia

SuperPark Activity Park
Water park
Harmony Spa
Restaurants
Conference rooms and programs
Gym
Slot machines and pool table
Children's play area
Nordic walking sticks rental at the reception
Services in the Area
Grocery store 250 m
Pharmacy 900 m
Hospital 1.3 km
Doctor 2 km
Shopping Centre Mylly 10 km
Shopping Centre Hansa 2.7 km
Shopping Centre Skanssi 4.8 km
Logomo Arena 2.3 km
Dog park 800 m
Playground 650 m
Meeting packages and services
Holiday Club Caribia enables smoothly running meetings, whether large conferences or small groups. The spa hotel has facilities for meetings and conferences of up to 1 000 people. The meeting package includes meeting room, breakfast from hotel's breakfast buffet, lunch buffet and afternoon coffee.
For more information please contact the Holiday Club Meetings and Groups Customer Service:
groupsales@holidayclub.fi
tel. +358 (0)300 870 923
0,49 €/min + local/mobile network payment, queuing is also chargeable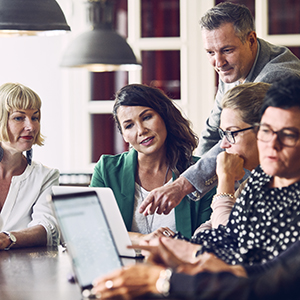 R-kioski
A minimarket R-Kioski is open daily from 6 am to midnight (for hotelguests 24/7). R-Kioski is next to the hotel reception. Shop small snacks, coffee, refreshments, daily hygiene products and books and magazines!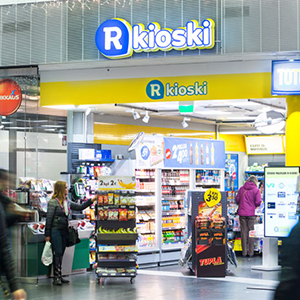 Other services
Laundry service at the hotel
Clothes left for laundry at the hotel reception during Mon-Fri until 9 am will be ready at 6 pm on the same day
You will find a laundry bag and a form to fill in the hotel room's closet
Room equipment
Spa hotel
Hotel rooms are equipped with the following:
Bed linen and towels
Bathrobes for adults
Hair dryer
Blackout curtains
Ironing equipment
Safe
TV and wireless internet
Baby crib 20 € per stay
Children's bathrobes available from the reception
Spa slippers on sale at the reception
Villas apartments
The usual equipment of Villas apartments:
Bed linen and towels
Hair dryer
Washing machine
Fully-equipped kitchen
Complete set of dishes
TV and wireless internet
Special requirements
Accessibility
There are three rooms with wider passages and larger WC.
Restaurants and breakfast are accessible through ramps.
Please contact the hotel to ensure the room meets your needs or if you have any further questions.
Notice that the spa area is in three levels and there is no elevator between floors or ramps into the pools.
Allergy rooms
Please report your allergies when you make your reservation. There are no specific allergy rooms but we we'll have the room cleaned to suit for allergies.
Allergy rooms and pet rooms are always separated.
Pets
Payment of pets 35 € per stay.
There are pet rooms available in the reguilar rooms and at the Villas. Check that pet rooms are available when you make your reservation. Other animals are also welcome.
Contact info
Welcome to Holiday Club Caribia!
Reception is open 24 h
Left-luggage space at the reception


| | Check-in | Check-out |
| --- | --- | --- |
| Hotel | at 3 pm | at midday |
| Villas apartments | at 4 pm | at 11 am |
| Holiday houses | Fri at 6 pm | Fri at 11 am |
Address
Kongressikuja 1
20540 Turku
Parking
Parking in Caribia is chargeable (1 €/h, 13 €/day). There are electric car charging points in the car park in front of Villas 1. Virta application: 4 x 22kW, free download with mobile application. Tesla Destination Charger: 2 x 22kW, free for Teslas. Parking is also chargeable during charging.
Customer Service
Call +358 300 870 900
Mon–Fri 9 am to 5 pm, Sat 9 am to 2 pm
0,49 €/min + local/mobile network payment, queuing is also chargeable
Hotel Reception 24 hours
Call +358 300 870 929
0,49 €/min + local/mobile network payment, queuing is also chargeable
reception.caribia@holidayclub.fi
Spa Reception
Call +358 300 870 919
0,49 €/min + local/mobile network payment, queuing is also chargeable
spareception.caribia@holidayclub.fi

Lost and found
You can inquire about lost items by contacting directly to the Finnish Lost and Found Service.

Social Media
#holidayclubcaribia