At Salla you can relax by enjoying the wide range of exotic Lapland activities. There are plenty of activities especially for nature lovers. During winter skiing and other winter sports will keep you busy, but additionally you should try for example a reindeer or husky ride. Summer will show the beauty of the nature in Lapland. It is the time for hiking, canoeing, and bird watching.
Welcome to Holiday Club Salla!
Our holiday homes are open to both owners and leasers. The hotel receptions and shop will serve those staying at the holiday apartments.
Holiday Club Salla reception and shop are open Mon–Sat 12 am–8 pm.
Spa is open Mon–Sat 2 pm–8 pm.
(Updated on the 3rd of October 2023)
Salla is the ski resort of the year 2021
Salla has been chosen as the ski resort of 2021! The atmosphere of Salla, the well-groomed slopes and the cozy service received special praise in the selection. In Salla, services are developed in a sustainable way and the area is a great example of how a ski resort can be developed even without unnecessary expansion.
Over the years, Salla has developed and maintained its own image. Natural values ​​are particularly important and alongside them, a meaningful destination for diverse skiers has been developed. In the feedback from consumers, Salla was described as neat, calm and well-organized - a real gem!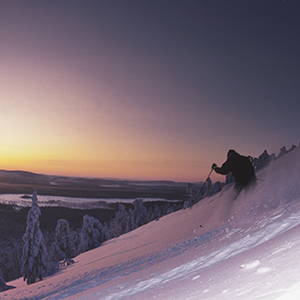 Cross-country skiing
For cross-country skiers, the region offers an extensive, well-maintained network of trails in one of Finland's snowiest areas.
There are nearly 135 km of mechanically maintained trails winding through varied terrain; the trails are illuminated for a distance of 40 km.
The dozens of kilometres even allow you to take a cross-country skiing trek if you wish.
After a good day's skiing, you should pop into the Lappish hut below the Itärinne slope. There you can grill sausages on an open fire and enjoy the sun on the terrace. Bring on the holiday feeling!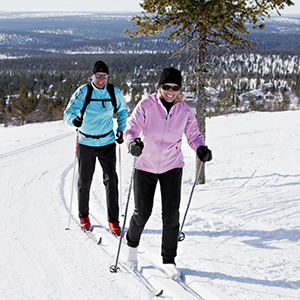 Downhill skiing and snowboarding
Many say that you will find Lapland's best slopes in Salla.
The fell's 15 slopes have been profiled as excellent and they offer a challenge for both novices and experts long into the spring months.
The beautiful view of the landscape from top of the Salla fell is breathtaking.
The kids will also love Salla. They have their very own winter wonderland on the slopes: skiing school, two slopes with lifts, and reindeer rides. When they have had their fill of skiing, they can romp around in the kids' play area right next to the slopes.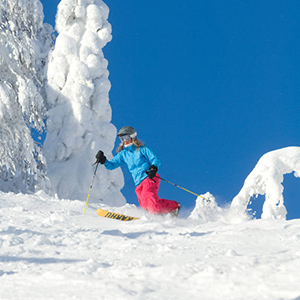 Salla Reindeer Park
Families will surely enjoy the Salla Reindeer Park. Here you and your family can reindeers from point-blank or take a reindeer ride, just like Santa Claus! There's excitement in the air on a husky ride as well. Enjoy!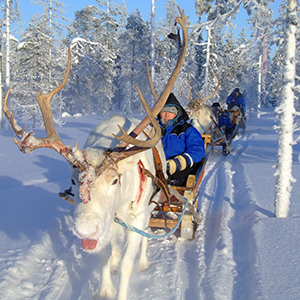 Guided Trips and Safaris
If you feel somewhat unsure of your wilderness skills, go on a safe, guided wilderness hike or adventure safari. On a canoeing safari, for example, you can experience the serenity of the wilderness rivers, or you can try out your wilderness skills on a hiking trip where you have the opportunity to build your own lean-to and then sleep in it! Other highlights of the Lapland summer include gold panning and other more traditional forms of sport such as berry-picking, mushroom-picking, fishing and hunting.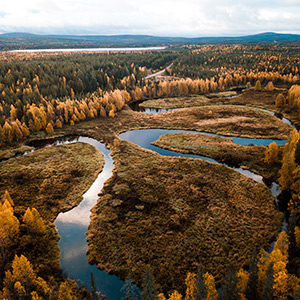 Fell Spa
Hotel Revontuli's intimate spa is a place to relax your mind. Enjoy a moment in the luxurious illuminated oasis and take delight in the feel of the water and the unbelievably beautiful view out to the fell.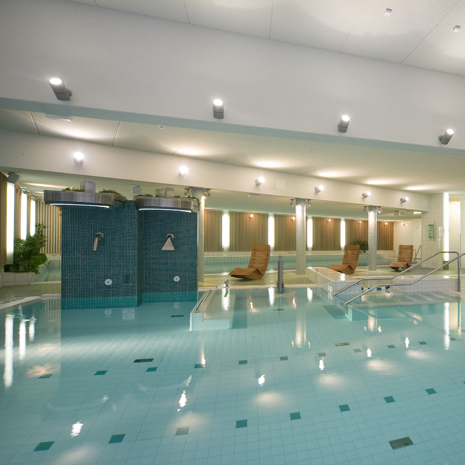 Nature and hiking
Summer is the time for hiking and enjoying the wonders of nature in Salla. The Salla fell region comprises 100 km of marked hiking trails, along which hikers will find several lean-tos and huts with wood for making a campfire. Bird-watchers can gaze in awe at the approximately one-hundred different species of swamp and forest birds; it gives a whole new dimension to your hiking journey.
Northern-Europe's most extensive wilderness areas of Tuntsa, Naruska, and the Oulanka National Park guarantee you an excellent setting for an authentic nature holiday.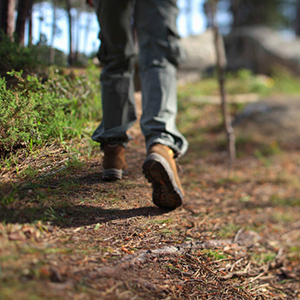 Indoor Activities
The Salla sports centre, located at the foot of the Salla fell, offers various indoor sports year round. Play badminton, floorball, tennis, volleyball or jump on the trampoline. During winter, various aerobics classes are available and children have their very own game and play area.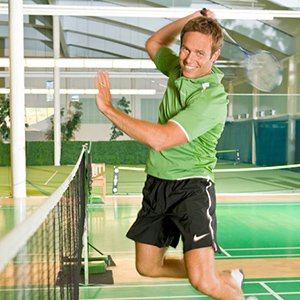 Frisbee golf
In Salla you can play the increasingly popular frisbee golf. The frisbee golf course is located between the Revontuli hotel and Fells. Frisbee golf equipment rental at the hotel reception.